Description
Product Information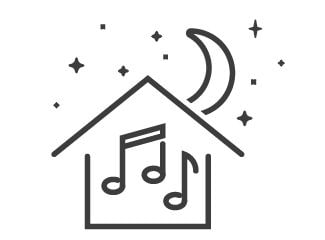 Volume Control
The rich sound of the saxophone is captured in all its beauty for you to play, yet the instrument can be as quiet as you want. You can adjust the volume over a range of 15 steps, and enjoy playing without worrying about the volume—day or night. And if you want total silence and focus completely on your performance, simply connect a set of headphones
73 PRESETS—COVERING ALL MUSICAL GENRES
Transform your breath into a variety of instrument sounds. In addition to the basic saxophone types of soprano, alto, tenor, and baritone and the wide variety of fifty-six related sounds, you can also select from and play nine other wind instruments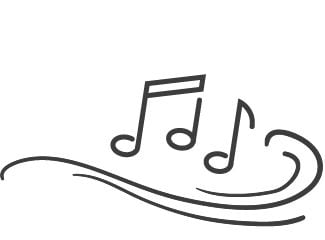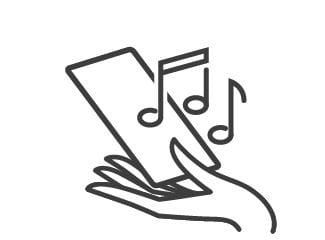 DEDICATED YDS CONTROLLER APP
This dedicated app enhances the performance of the YDS-150 and further expands the range of sound creation—and includes instrument settings and sound editing. You can make detailed settings intuitively and visually from the app, that cannot be done on the instrument itself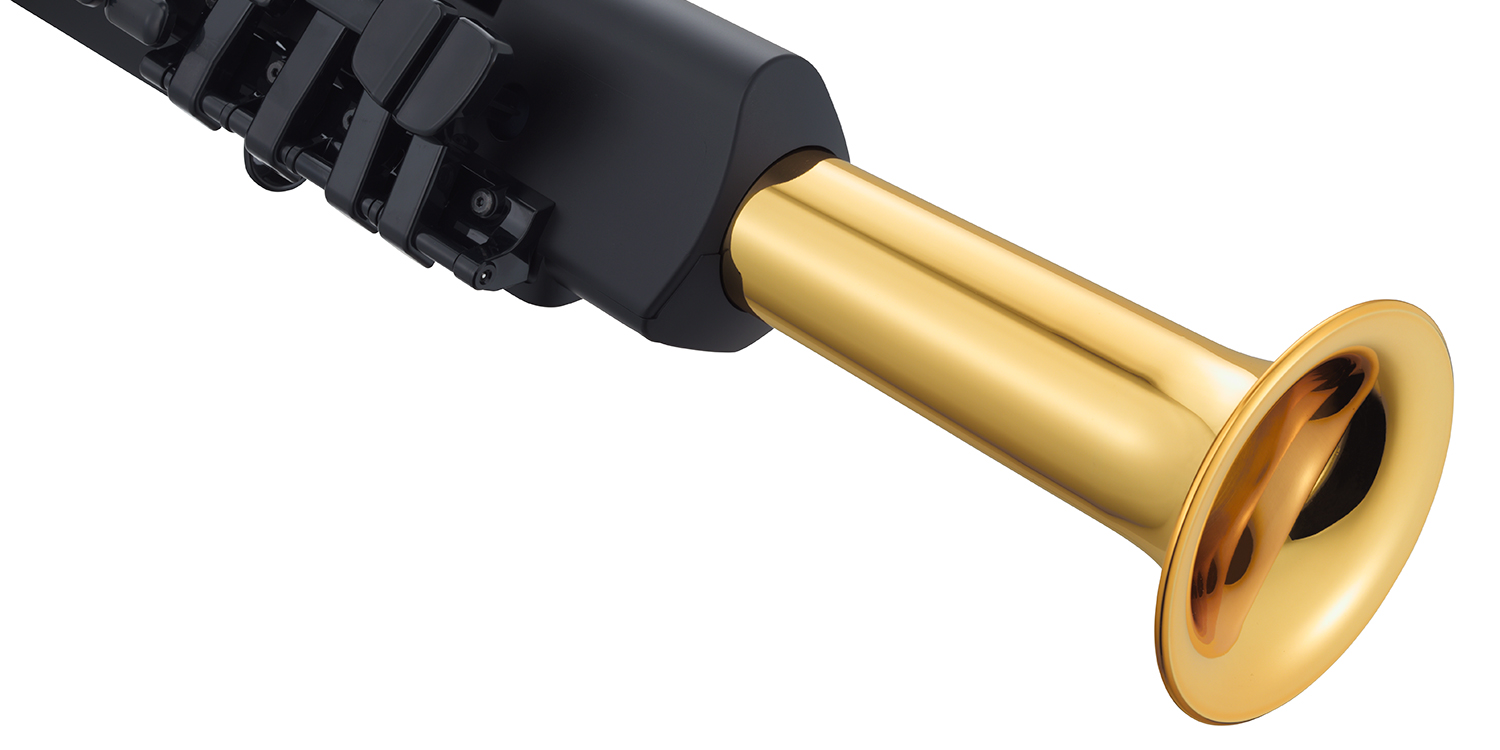 BRASS BELL
The high-quality brass bell is made of the same material as used on Yamaha's acoustic saxophone. Drawing on our extensive know-how and experience of making acoustic instruments, we designed this bell to gorgeously reproduce the long reverberation peculiar to wind instruments as well as the delicate sonic nuances sounds when playing pianissimo. Moreover, the authentic resonance causes the entire instrument to vibrate, and lets you truly feel the music as you play it.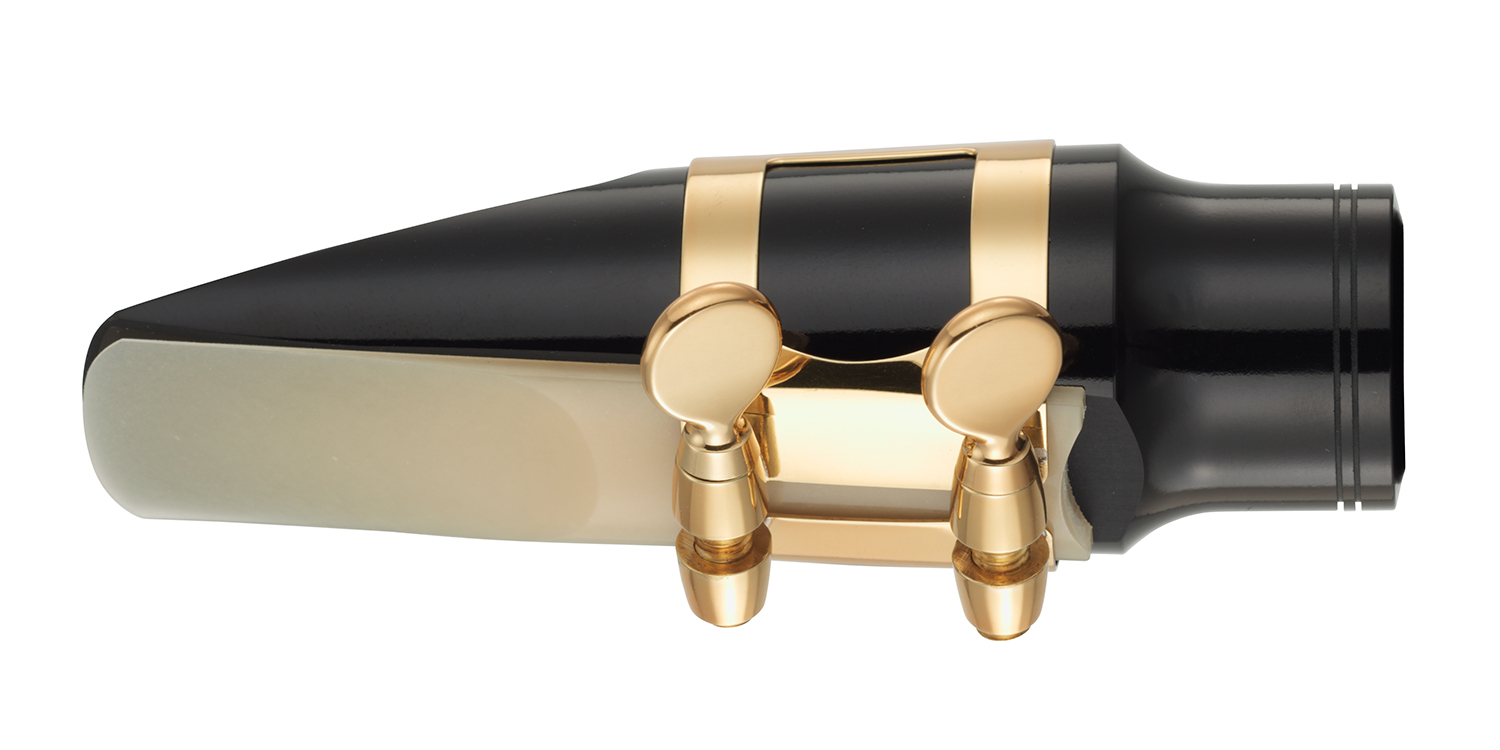 MOUTHPIECE
In order to enable the most naturally expressive and comfortable playability, the YDS-150 features a mouthpiece designed the same as that of an acoustic saxophone. It can also be conveniently removed for easy maintenance.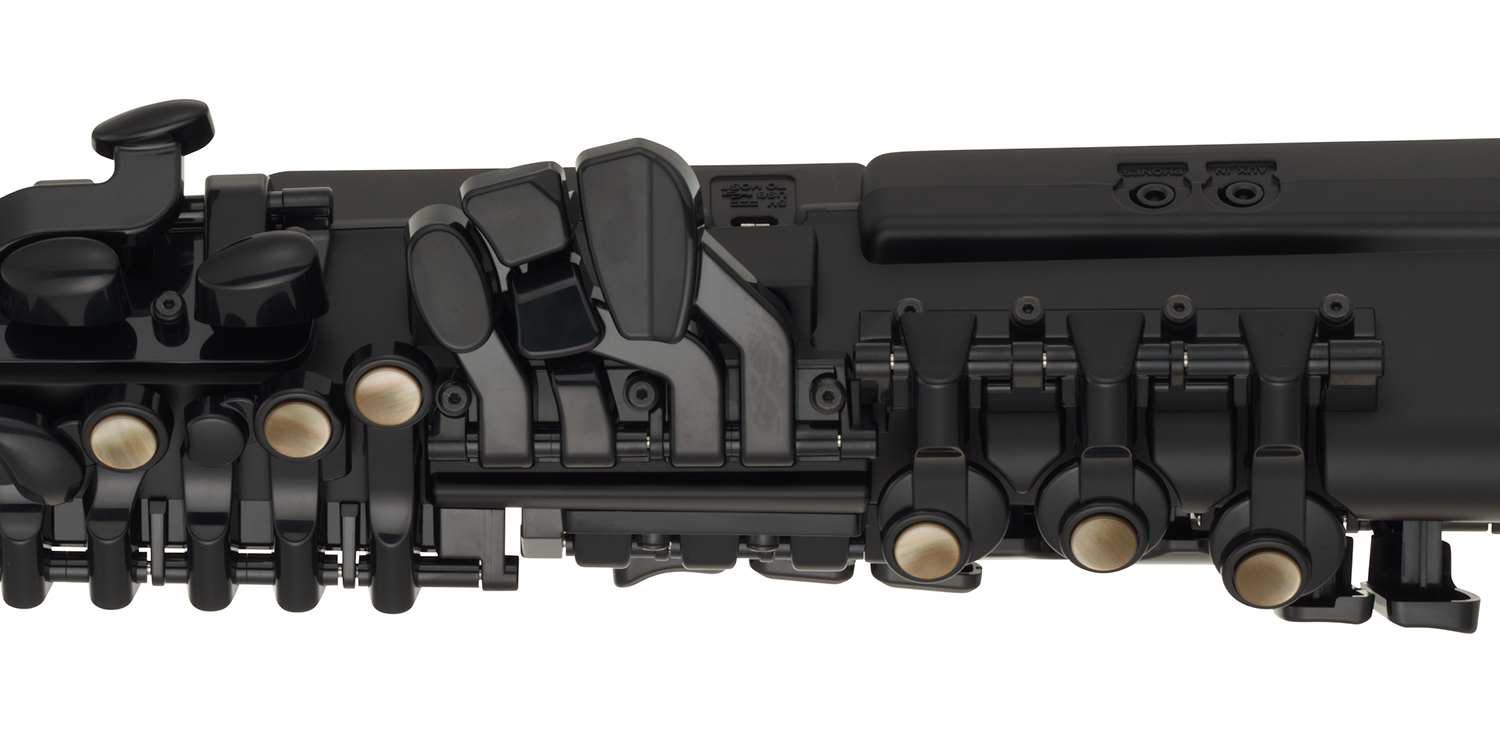 KEY LAYOUT
The key layout of the saxophone is essential for playability and feel, and the YDS-150 has been designed based on Yamaha's flagship model of acoustic saxophone for the most natural playability and smoothest feel. In addition, you can use the dedicated app to change the fingering and customize it to your own needs.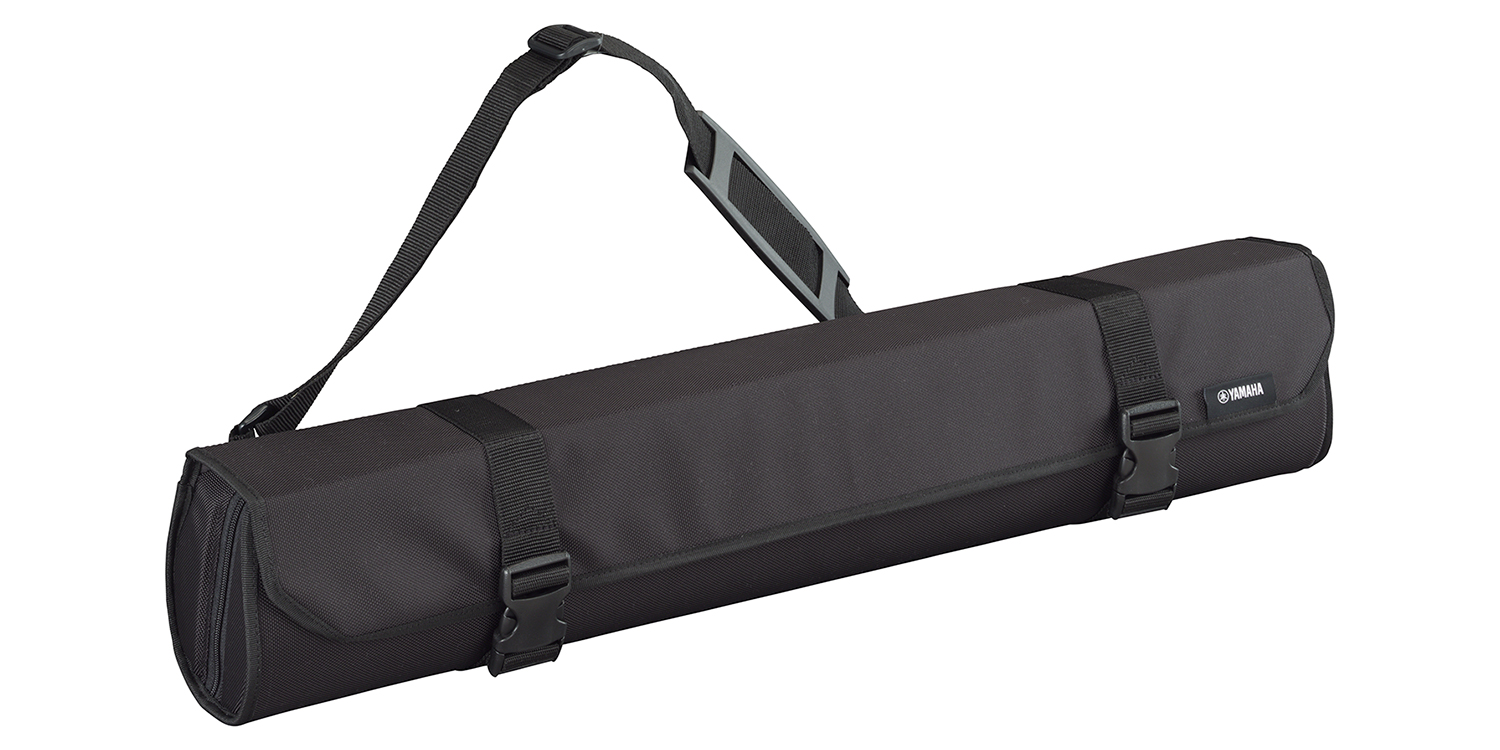 DEDICATED CASE
Comes with a soft case that lets you easily carry the instrument over your shoulder.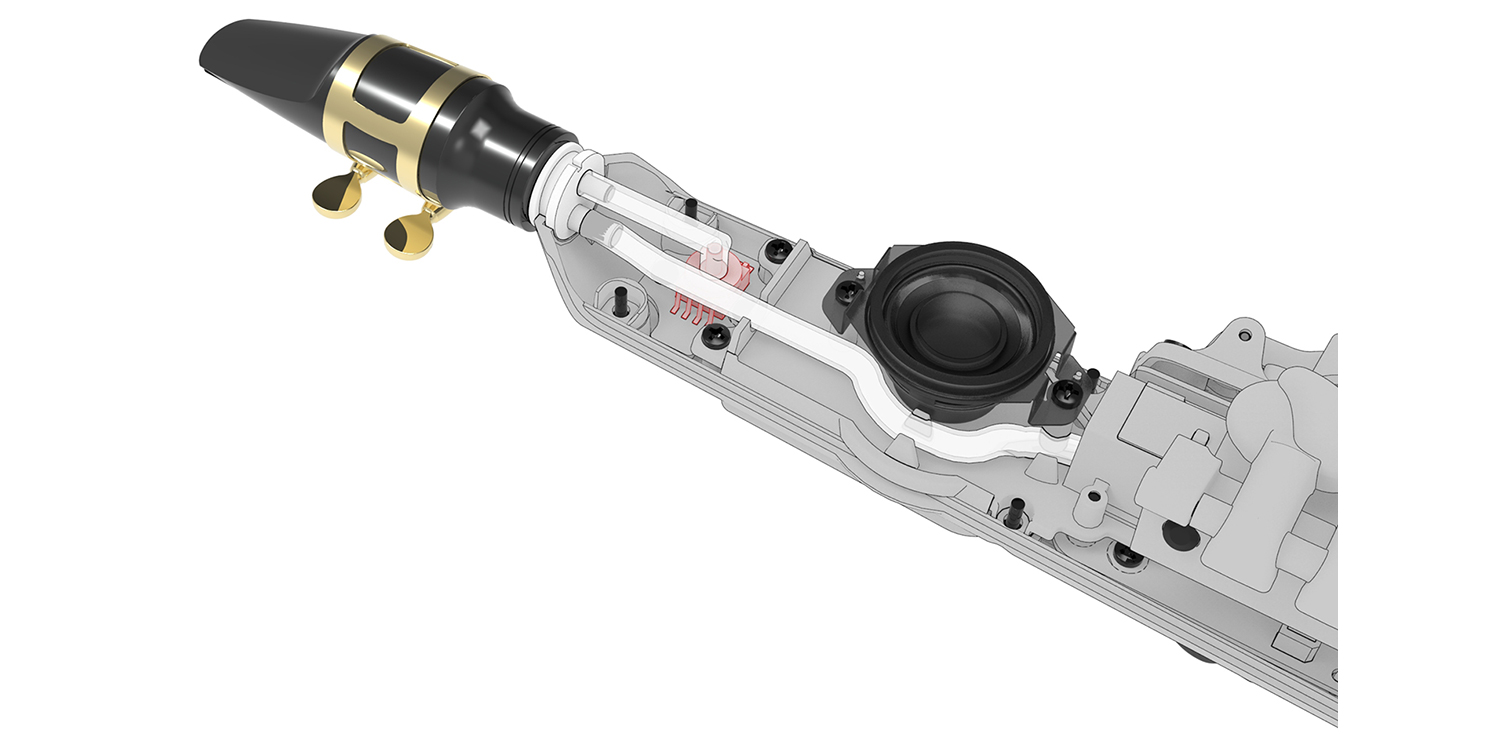 BREATH SENSOR
Simply by blowing into the mouthpiece and playing the keys with correct fingering, you can produce a perfect acoustic saxophone sound—like a professional player—without having a perfect embouchure (mouth shape). The YDS-150 has a breath sensor that detects the intensity or pressure of your blowing, letting you minutely control not only the volume of the sound but also the tone.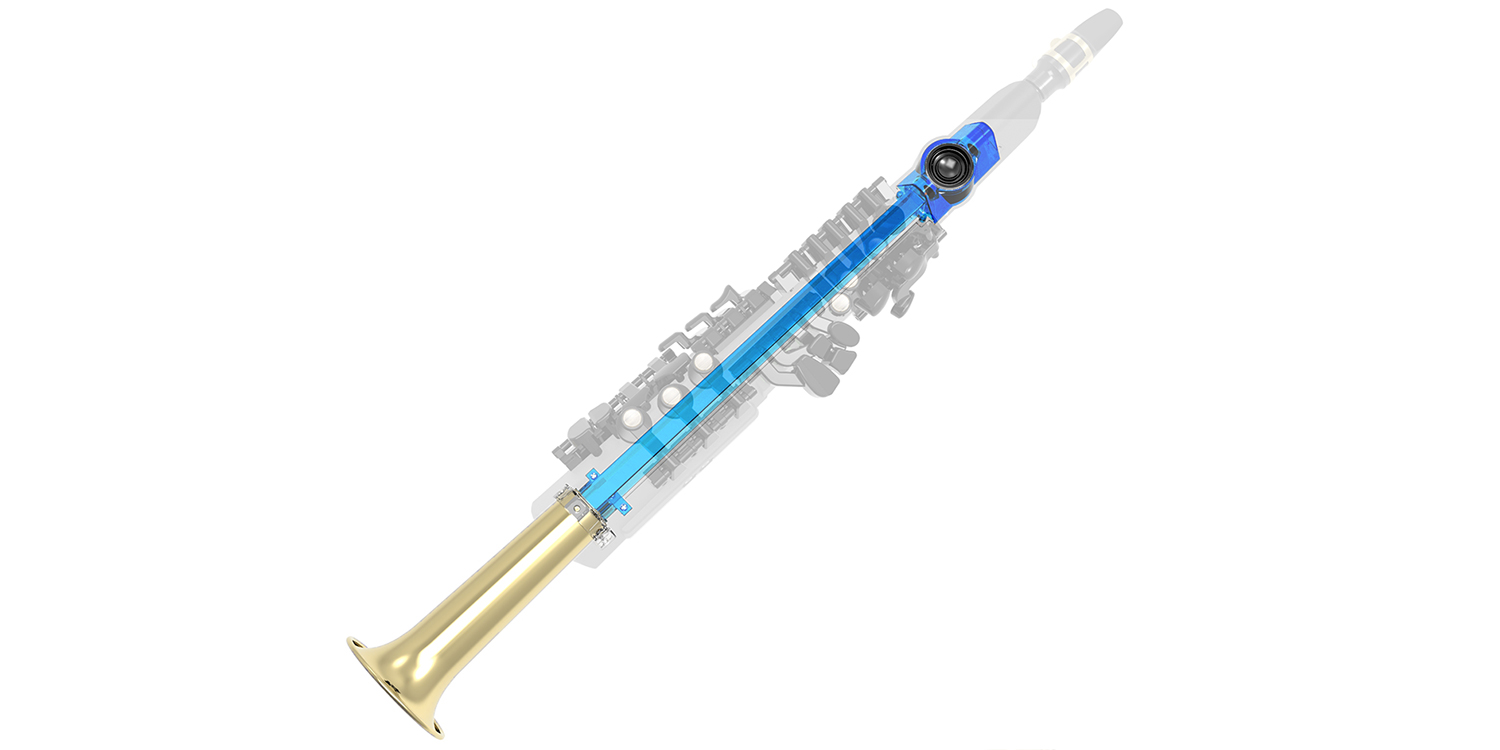 INTEGRATED BELL ACOUSTIC SYSTEM
The Yamaha unique Integrated Bell Acoustic System gives you the best of both worlds – high-quality digital sound with the tactile feeling of an acoustic wind instrument. This new, advanced system consists of a speaker unit and enclosure, acoustic pipe, and a real brass bell. The YDS-150 responds to your breath from the mouthpiece, and digitally creates sound that drives the speaker, causing the brass bell to resonate. In fact, the entire instrument resonates with the sound, and that vibration comes back to you. The result is an instrument that breathes, moves and vibrates along with your playing, giving you the realistic feeling of an acoustic saxophone with the comprehensive capabilities of a digital instrument.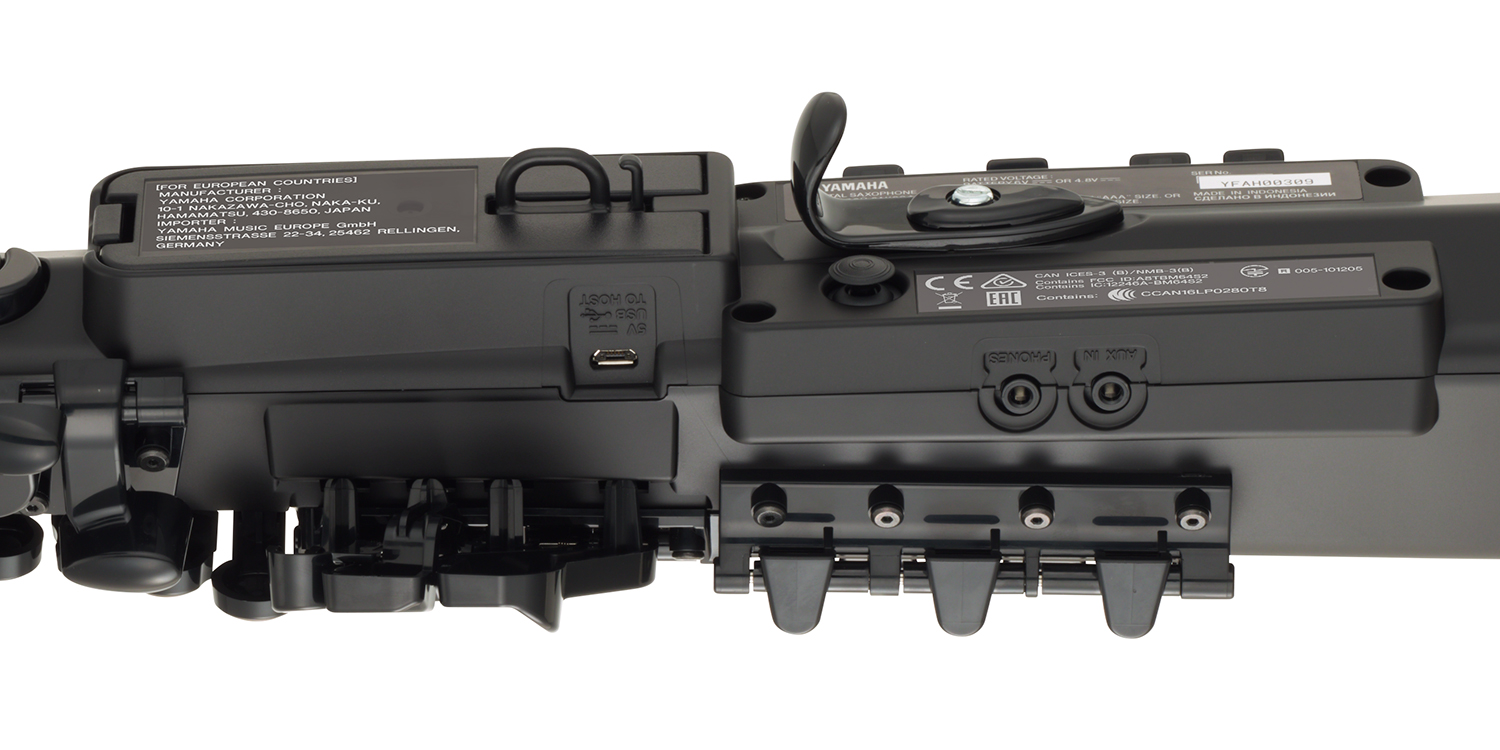 EXTERNAL CONNECTION TERMINALS
Equipped with an Aux in terminal for connecting with other devices, such as smartphones and audio players. You can jam along with music on an external source* or play along with other musicians. * Only available when using headphones or outputting from the headphones terminal.
Dimensions
Width
110mm
Height
699mm
Depth
103mm
Weight
Weight
1.0kg not including batteries
Bell
Yellow Brass/Gold lacquer finish
Key
Key systems
Fingering same as Saxophone, High-F#, Front-F, LowA
Other Controllers
Others
Analog controller
Tone Generation
Tone Generating Technology
AWM Sampling
Preset
Number of Voices
73 voices (incl. 56 sax voices)
Key
Eb, Bb, C (Sync with voice)
Overall Controls
Tuning
427.0 - 440.0 - 453.0Hz, approx. 0.5Hz increments
Wireless
Bluetooth Audio
Types
Effect
5 types (for Headphones)
Connectivity
Headphones
Stereo-mini
AUX IN
Stereo-mini
USB TO HOST
micro USB Type-B
Power Supply
USB Power Adaptors:5V/1A (micro USB Type-B), batteries (four "AAA" size alkaline [LR3]) or Ni-MH rechargeable [HR3] batteries)
Power Consumption
4.5W (When using USB Power adaptor)
Auto Power Off Function
YES
Included Accessories
Mouthpiece set (Mouthpiece for YDS, Reed, Ligature, Mouthpiece cap), Soft case, Strap