Description
2017 Best soundbar under £500
What Hi-Fi? is the world's most trusted home entertainment buyer's guide, with a 40-year heritage of providing clear, expert and independent advice. Through news, reviews, videos and one-to-one online advice, its experts are helping millions of people get more from their music, movies and TV – however and wherever they want to enjoy them.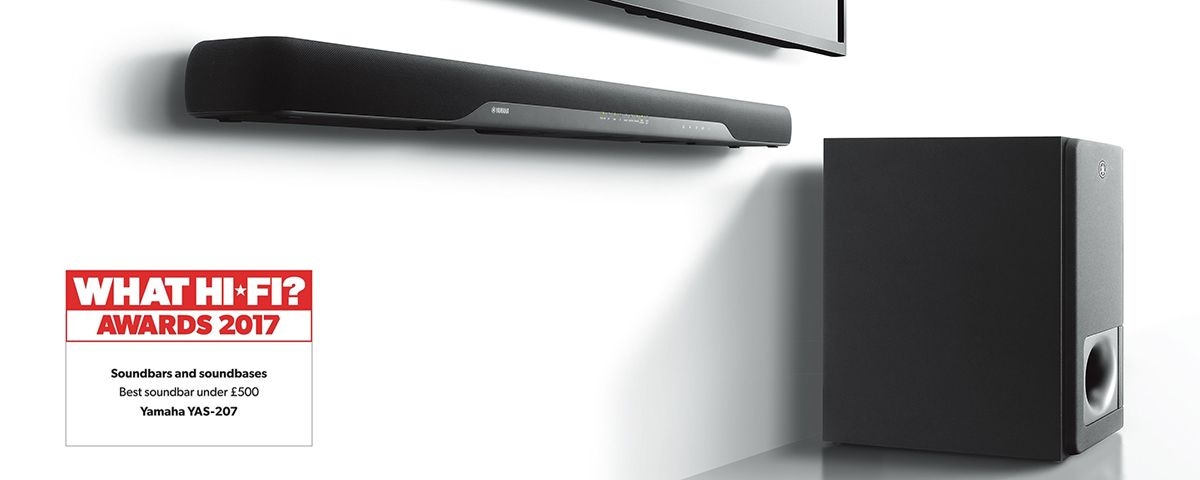 Immersive Listening Pleasure
Vast soundscape. Soak in it
World's first use of DTS Virtual:X*. 3D surround as you've never heard before. Just this one device gives you sound coming down from the ceiling — such as the sound of rainfall from the sky or a spaceship flying overhead. Soak in the immersive, stunning presence of your favourite movies, concert videos and games — as if you're really there!
* In-house research (as of May 2017). The firmware for DTS Virtual:X is already available.
** Even if your sources are not compatible with 3D surround, a special "Up-mix" function provides enhanced multi-dimensional presence.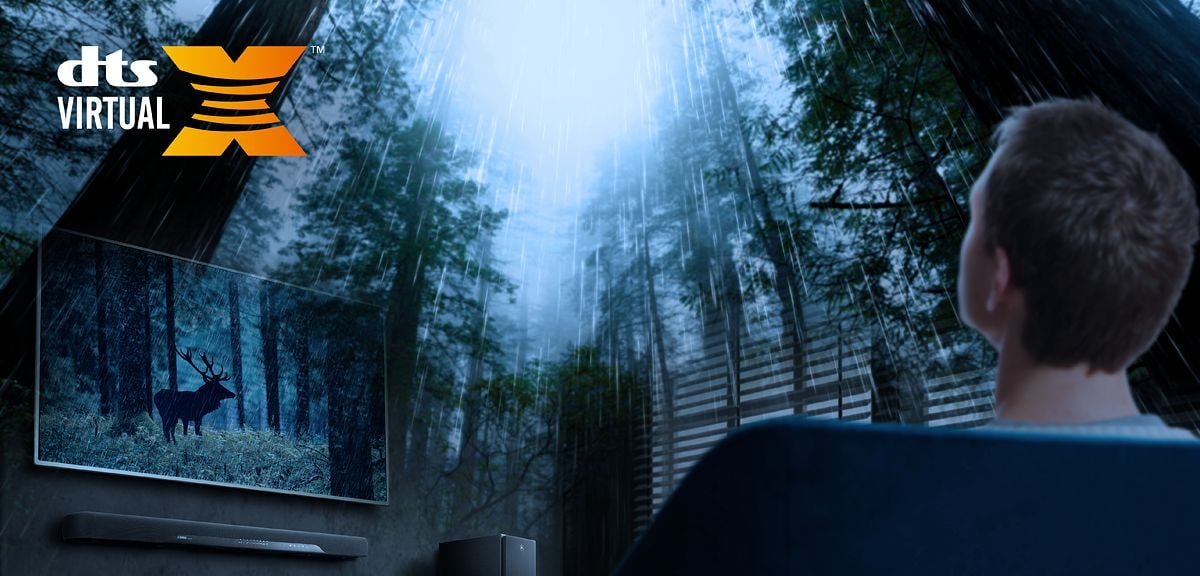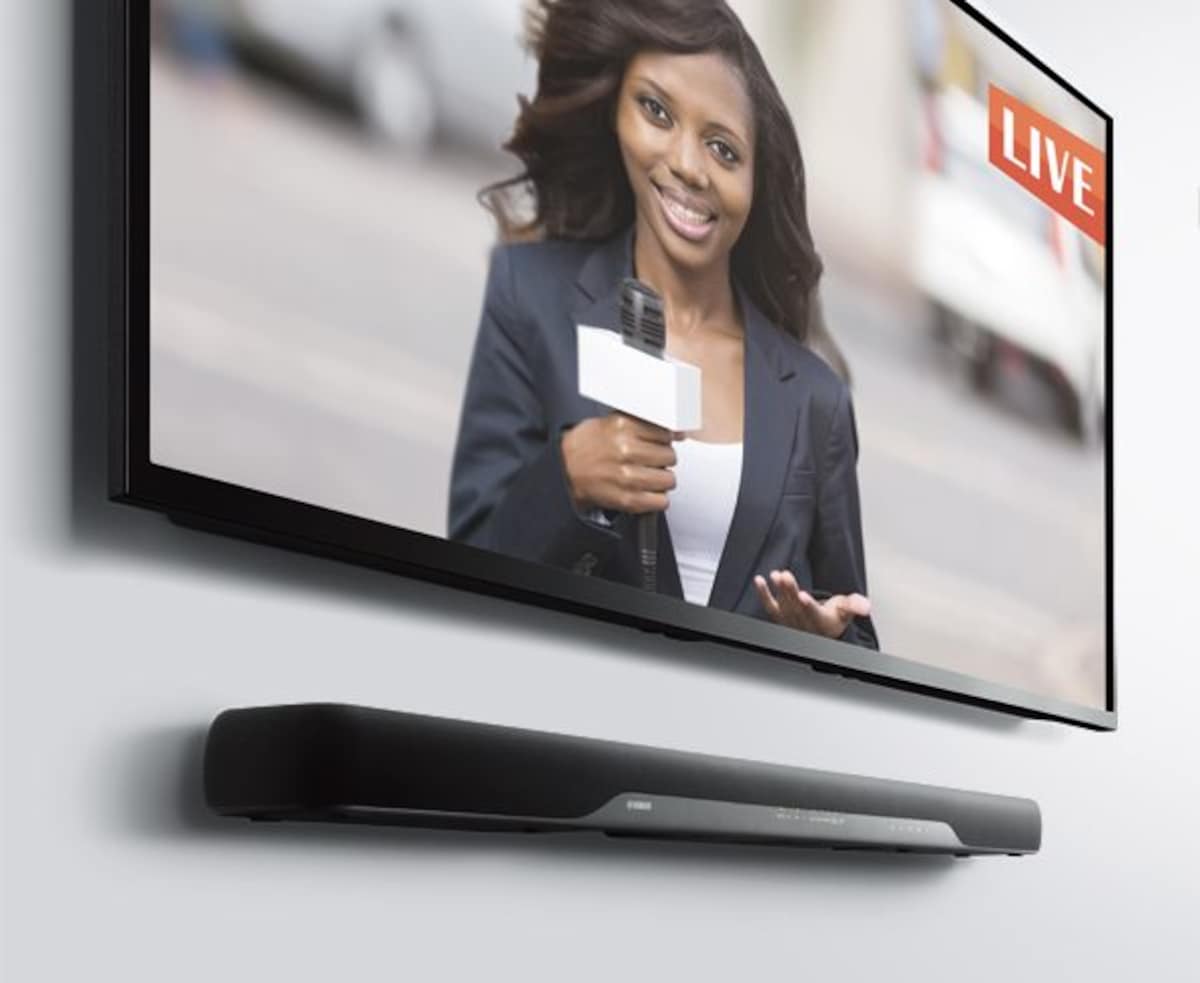 Hard to hear the dialog?
No more. With the YAS-207, you can hear it all. Fully dynamic, exceptionally clear sound — with a simple connection. What's more, a Clear Voice function brings the sound of narration and dialogue to the forefront, while keeping the overall sound quality intact. Movies, TV shows, sports commentary, news casts — all instantly more clear and audible.
Body-shaking bass
Bass to move you, and keep you moving! Powerful, profound movie theatre sound — right in your home. Since the YAS-207 system includes an external subwoofer, enjoy the explosive sounds of action movies and the electrifying atmosphere of concert videos — and make your home entertainment more exciting than ever.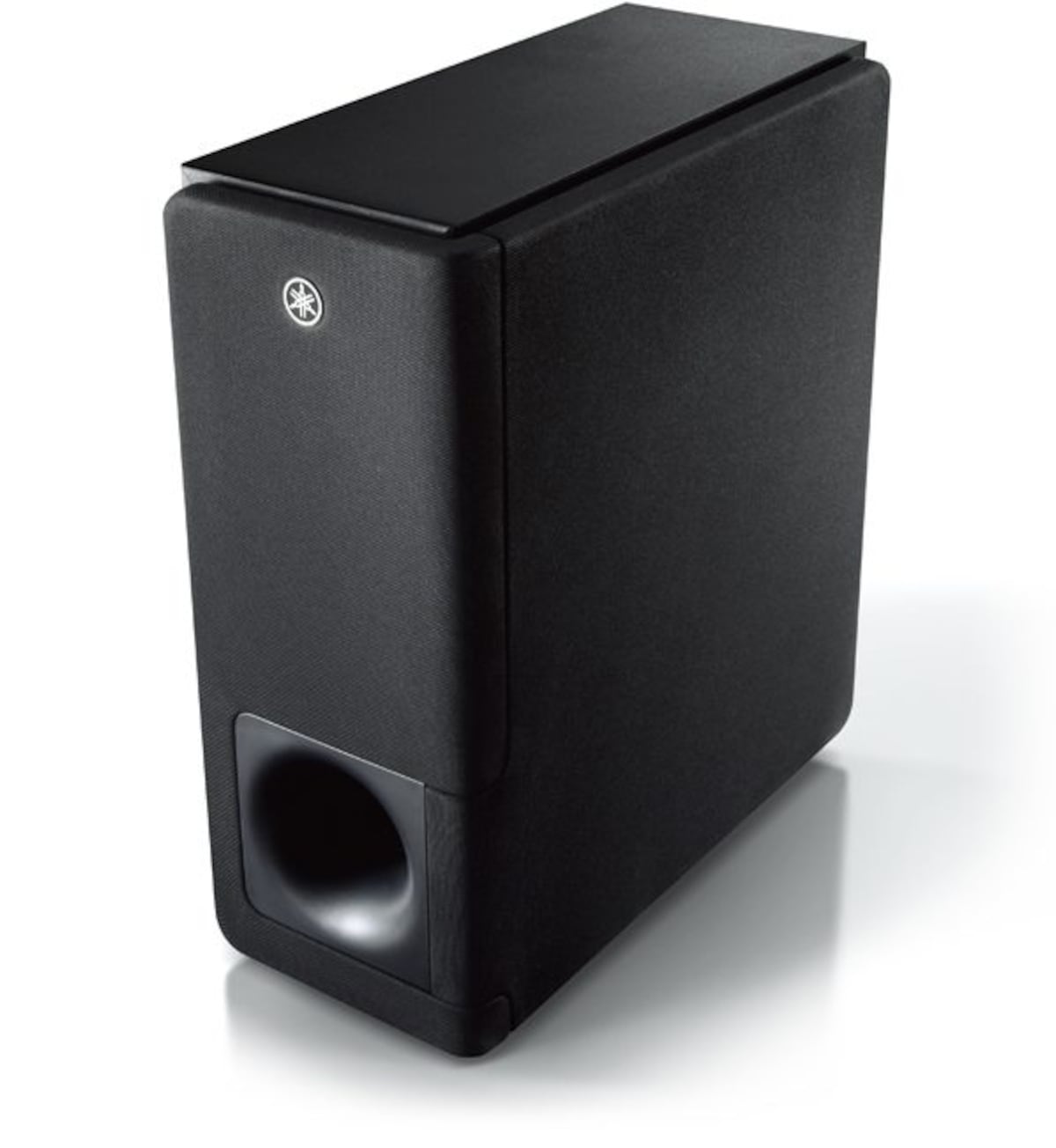 YAS-207
General
Drivers
(Centre Unit) : Four 4.6 cm (1-3/4") woofers, Dual 2.5 cm (1") tweeters, (Subwoofer) : 16 cm (6-1/4") cone woofer
Output Power
200W total power: 100 W + 100 W subwoofer
Power Consumption
(Centre Unit) : 30 W, (Subwoofer) : 19 W
Standby Power Consumption
(Centre Unit) : 0.4 W (HDMI control, Bluetooth standby off), 0.9 W (HDMI control on, Bluetooth standby off), 0.5 W (HDMI control off, Bluetooth standby on), 0.9 W (HDMI control on, Bluetooth standby on)
Dimensions (W x H x D)
(Centre Unit) : 930 x 60 x 108 mm; 36-5/8" x 2-3/8" x 4-1/4", (Subwoofer) : 180 x 437 x 401 mm; 7-1/8" x 17-1/4" x 15-3/4"
Weight
(Centre Unit) : 2.7 kg; 6.0 lbs, (Subwoofer) : 7.9 kg; 17.4 lbs
Input / Output
HDMI
1 in / 1 out
Digital Optical
1 in
Analog Audio
1 in
HDMI
4K Pass-through
Yes (50 / 60 Hz YCbCr=4:4:4, HDR, HDCP2.2)
3D Pass-through
Yes
ARC
Yes
CEC
Yes
Auto Lip-Sync
Yes
Sound Technology
Surround Technology
DTS Virtual:X
Surround Mode
Music, TV program, Movie, Sport, Game
Compressed Music Enhancer
Yes (for Bluetooth®)
Bass Extension
Yes
Audio Formats
Dolby Digital
Yes
Dolby Pro Logic II
Yes
DTS Digital Surround
Yes
Connectivity
Wireless Music Streaming
Yes (with Bluetooth)
Bluetooth Version/Profile
(Version) Ver. 4.1 + EDR (Profile) A2DP, SPP (Audio Codec) SBC, MPEG AAC
Bluetooth Maximum Communication Range
10 m ; 33 ft (*without obstructions)
Wireless Subwoofer
Yes
Other Features
App Control
Yes