Description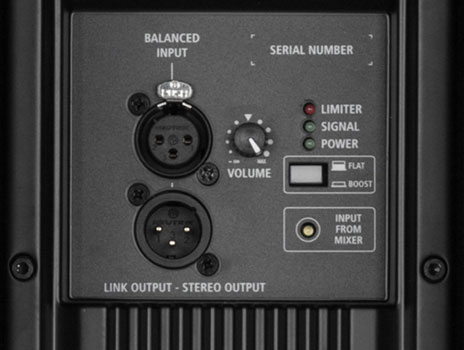 Powerful class d amplifier
RCF's Class-D power amplifier technology packs huge performance operating with high efficiency into a lightweight solution. D-Line amplifiers deliver ultra-fast attack, realistic transient response and impressive audio performance. The amplifier features a solid mechanical aluminium structure which not only stabilises the amplifier during transportation but also helps the fan-less heat dissipation. The EVOX J amplifiers present SMPS power supply section in order to produce maximum output and minimum transportation weight.
Superior transducers
HIGH FREQUENCIES – The ultra-compact full-range 2" RCF drivers are capable of handling high SPL and power with a stunning sound performance.
LOW FREQUENCIES – The high excursion 12" RCF woofer extends to the lowest frequencies offering quick and precise punch. The bass-reflex port design avoids air turbulence reducing distortions. The EVOX design features constant directivity coverage of 120°x30°(HxV), providing a perfect coverage pattern. The vertical array is progressively shaped to guarantee consistent sound coverage from the first row to the last.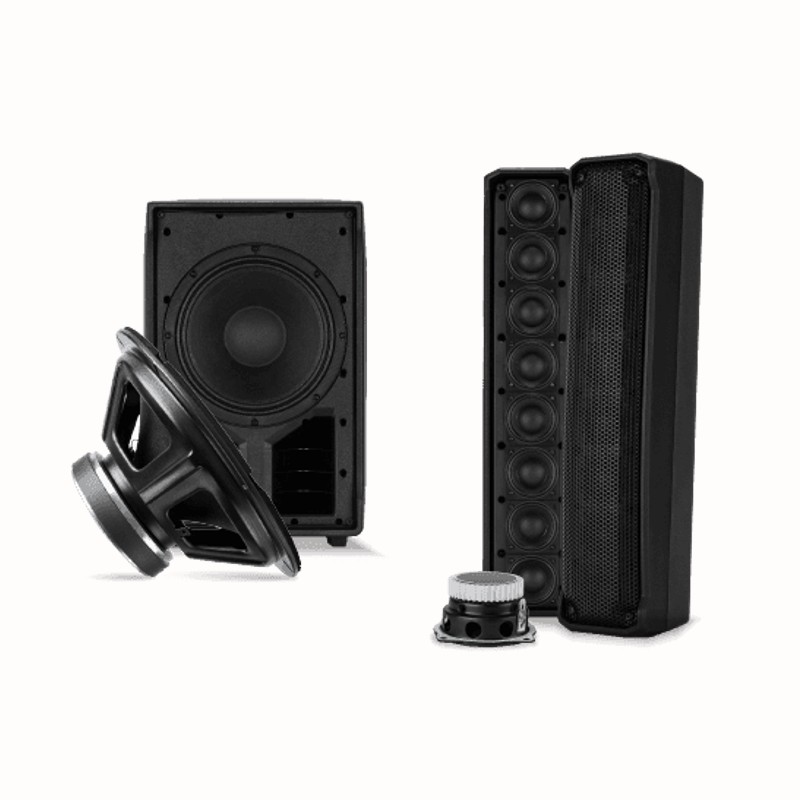 Ready to play in a few simple steps
PORTABILITY In addition to the handle on top of the woofer's cabinet, transportation is made easy thanks to the trolley, that is fully integrated into the optional cover of the speaker. During transportation, the metal pole is safely attached to the trolley with the cover's handles.
MOUNTING Screw the pole into the pole mount on top of the subwoofer. Insert the top column, connect the SpeakOn and it's done! An adjustable fastener allows the pole's length to be adapted.
PLAY! Carrying and mounting your audio system has never been so quick.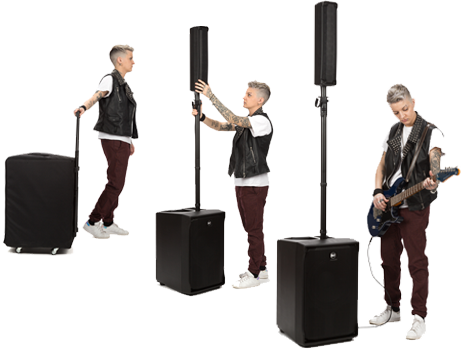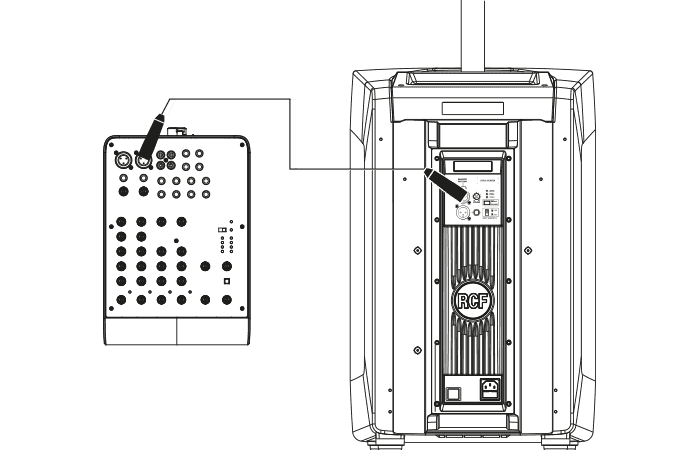 J System configurations
From solo musicians to big DJ parties, the EVOX J system flexibility is a must. Thanks to the multiple outputs and the FiRPHASE processing with 0° phase response, reaching the best listening experience on any venue is an easy task. Check out some standard configurations to understand the system set-up.