Description
EVOX APP
The RCF EVOX App ensures a comprehensive control of J Series mixers: all the processing you need, on your smartphone, via Bluetooth. Featuring attractive and intuitive graphics created by audio professionals, the app allows you to navigate between pages and fully control the mixer's parameters even while playing. RCF EVOX J The EVOX App is available for iOS and Android operating systems.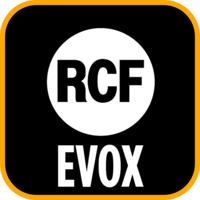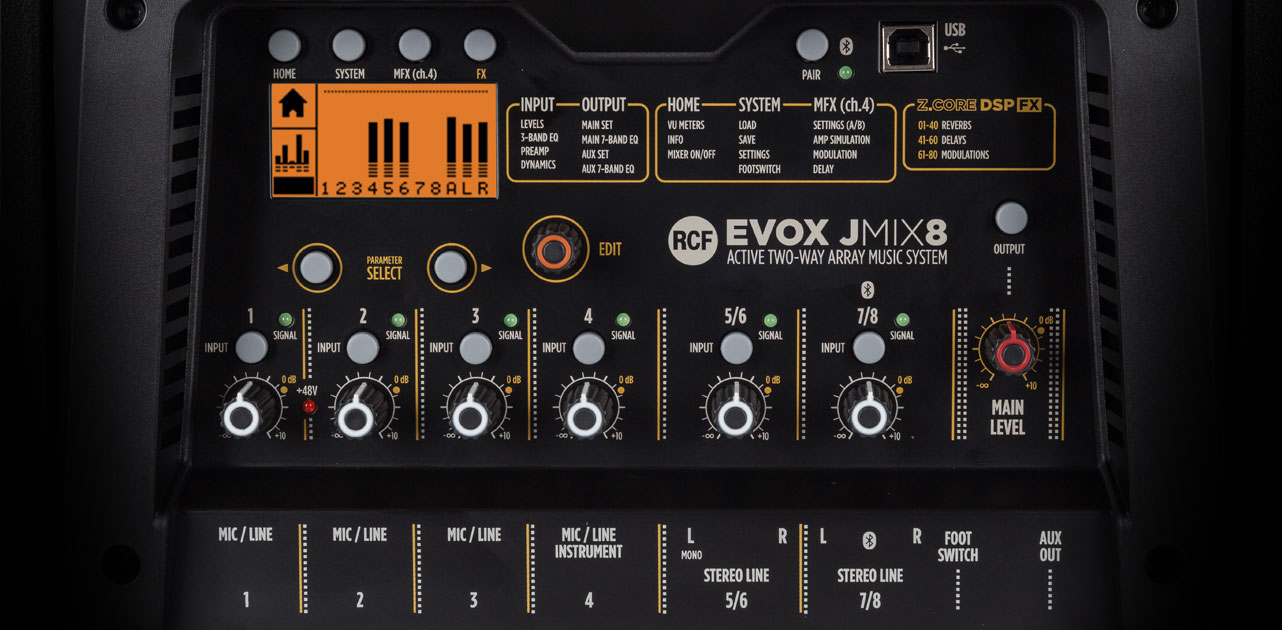 Onboard digital mixer
All the available functions on the EVOX JMIX8 system integrated mixer can be managed from the operating panel. The select buttons: INPUT, OUTPUT, HOME, SYSTEM, MFX, FX give access to all the parameter pages on the LCD display.
Superior transducers
HIGH FREQUENCIES – The ultra-compact full-range 2" RCF drivers are capable of handling high SPL and power with a stunning sound performance.
LOW FREQUENCIES – The high excursion 12" RCF woofer extends to the lowest frequencies offering quick and precise punch. The bass-reflex port design avoids air turbulence reducing distortions. The EVOX design features constant directivity coverage of 120°x30°(HxV), providing a perfect coverage pattern. The vertical array is progressively shaped to guarantee consistent sound coverage from the first row to the last.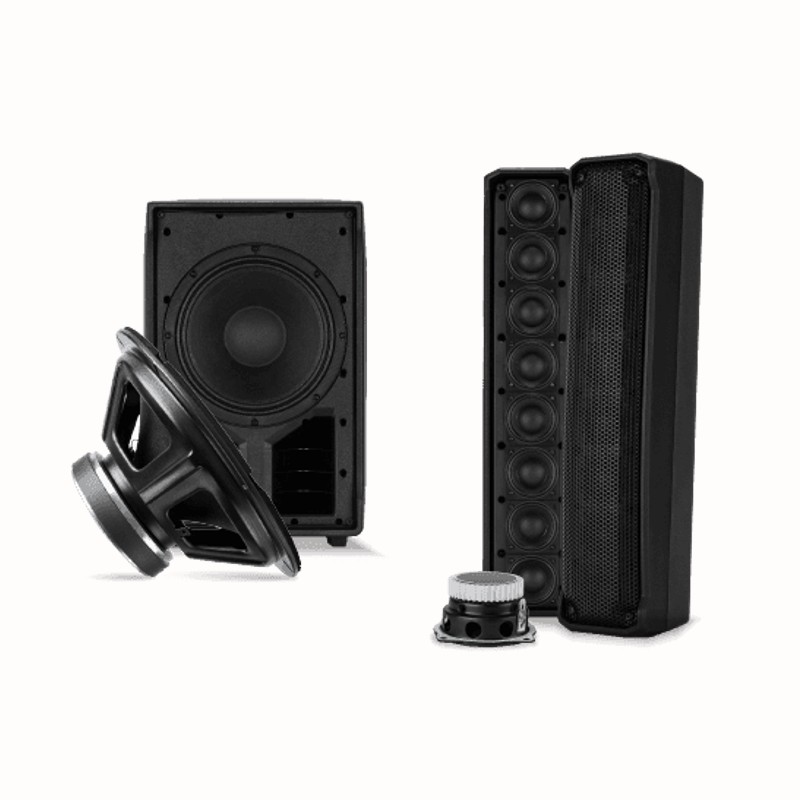 Ready to play in a few simple steps
PORTABILITY In addition to the handle on top of the woofer's cabinet, transportation is made easy thanks to the trolley, that is fully integrated into the optional cover of the speaker. During transportation, the metal pole is safely attached to the trolley with the cover's handles.
MOUNTING Screw the pole into the pole mount on top of the subwoofer. Insert the top column, connect the SpeakOn and it's done! An adjustable fastener allows the pole's length to be adapted.
PLAY! Carrying and mounting your audio system has never been so quick.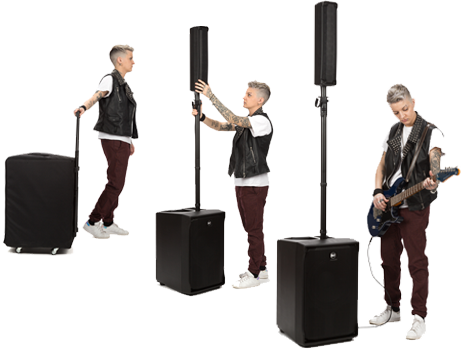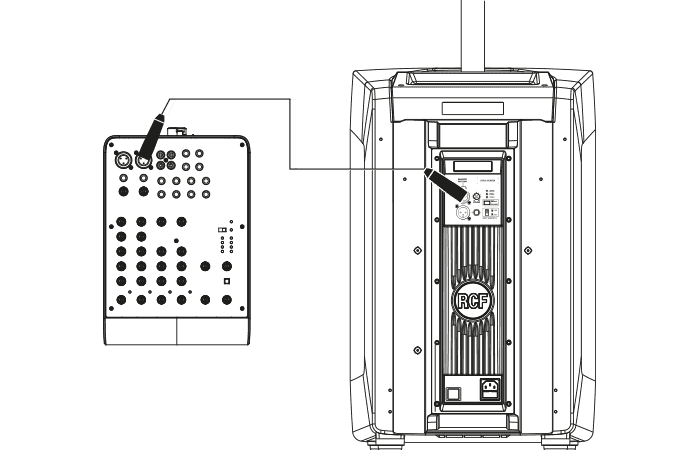 J system configurations
From solo musicians to big DJ parties, the EVOX J system flexibility is a must. Thanks to the multiple outputs and the FiRPHASE processing with 0° phase response, reaching the best listening experience on any venue is an easy task. Check out some standard configurations to understand the system set-up.
New perspective on linearity
RCF speakers are designed using a proprietary and advanced digital FiR technology, conceived to deliver transparent sound, absolute clarity, and perfect imaging to the listener.
The special FiRPHASE filters allow for coherent distribution of sound for all listeners without phase distortions, ensuring minimum latencies in the system.